Remembering and Celebrating the Life of Bob Williams
When it came to advocating for responsible state fiscal policy, there were few champions like Bob Williams.
Bob initially joined the ALEC family as a state legislator in Washington. Later he served on the ALEC Executive Board, the Private Sector Board, the Board of Scholars and worked as a part of the policy team, making him the only person to fill all those roles. During his five years at ALEC, Bob helped add to the capabilities of Center for State Fiscal Reform in the areas of pension and budget reform. To say that his involvement at ALEC was instrumental would be an understatement.
Today, ALEC celebrates the life and memory of Bob Williams and the many ways in which he helped shape our organization along with the greater American state policy landscape. Lisa Nelson, CEO of ALEC believes that while Bob may no longer be with us, the ideas and the example he left behind will continue to serve ALEC in years to come.
"Bob was a beloved member of our ALEC family, having served as an ALEC member as a Washington state legislator from 1979 to 1989, a member of the PEAC, and a member of the ALEC staff," Lisa said. "Bob's passing is such a loss for the cause of freedom across the states. However, Bob's legacy of principled policy solutions will certainly live on at ALEC — and with our members in all 50 states."
"We lost a free-market policy legend this week with the passing of the great Bob Williams," Jonathan Williams, the Executive Vice President of Policy at ALEC said. "I could tell countless stories about how my 'Williams Brother' helped shape policy ideas across the states as he worked with policymakers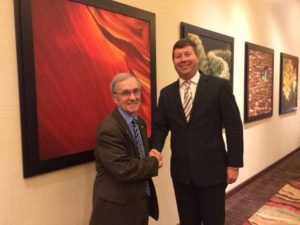 across the 50 states. I will never forget the kindness and encouragement Bob always gave me."
Several ALEC present and past board members clearly remember Bob's unique ability to pursue his goals with tenacity and whit.
"He had a great sense of humor and enjoyed sharing his war stories from his time in the state legislature (like the time he wore Christmas lights on the house floor to protest the earmarks in the state budget – he called the budget a Christmas tree)," said Kati Siconolfi, Director of State & Government Affairs at AAHOA.
"A very great loss," said former ALEC National Chairman and Utah Senate President Stuart Adams.  "He showed us great examples of tax and fiscal policies that limited government and protected free markets. He will be missed."
Bob focused his career on promoting responsible government policy. He began his career as an auditor at the Pentagon and then moved to the U.S. Government Accountability Office. He later served the state of Washington as a state legislator. Following his time in state government, Bob worked tirelessly to call for state pension reform as a policy expert, earning him a reputation as a "budget hawk." Throughout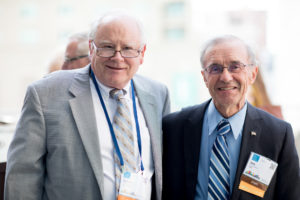 his career, he warned states about the growing problem created by unpaid pensions that would one day either leave workers without retirement or states with a bill they couldn't pay. It was this concern, among others that drove him to advocate for fiscally responsible state policy that put taxpayers first. Bob founded two think tanks—the Evergreen Freedom Foundation and the Washington Policy Center— both operating in the space of state policy. He would go on to work on the Board of the State Policy Network (SPN).
His expertise on matters of tax policy, state budgets and pensions made Bob a reliable voice that was featured time and time again on news outlets such as Fox News, CNN, MSNBC, ABC and others.
"Bob loved people," recalled Michael Bowman, President of ALEC Action. "He loved ALEC. He loved policy. He loved SPN. Those were his passions—and he loved his faith. Bob was pure passion. Whatever he did, he was passionate about."
Bob will always be remembered among his ALEC friends and family for his unwavering dedication to his core principles and the dedication he brought to work every day.
---