State Legislator of the Month, October 2023: Maryland Del. Kathy Szeliga
We are honored to award a legislator whose dedication to the principles of limited government, free markets, and federalism has had a substantial impact on Maryland. The October State Legislator of the Month award proudly goes to Delegate Kathy Szeliga. She serves as the Maryland Minority Whip and is an ALEC Public Sector State Chair.
The State Legislator of the Month award highlights successes and acknowledges those who personify the principles at the core of ALEC – limited government, free markets, and federalism.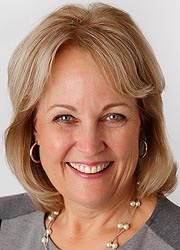 Delegate Kathy Szeliga was first elected to the Maryland House of Delegates in 2012 and is currently in her fourth term. Before serving in the House, she worked as a dishwasher, parking lot attendant, maid, drywall worker and waitress before starting a construction company with her husband in 1986, which they still run today. Szeliga was also an educator, youth sports coach, and most importantly has raised a successful family.
During her tenure in the legislature, she has dedicated herself to addressing crucial issues, including education, economic development, and government transparency. Recently, Szeliga has championed causes related to public safety and proper rehabilitation of juveniles.
Her commitment to ALEC is evident through her active involvement, having invited ALEC to address legislators and participating in ALEC conferences and events. She has utilized ALEC resources to help effectively push back against poor policies and to be a better advocate for her constituents.
In honoring Delegate Kathy Szeliga as the State Legislator of the Month, we acknowledge not only her dedication to ALEC's principles but also her immense contributions to the state of Maryland. We congratulate her on this well-deserved honor and look forward to her continued leadership as she works to help Maryland thrive.
Congratulations, Delegate Kathy Szeliga, on being the State Legislator of the Month for September.
---