Member Post: Washington Models Culture of Women in Leadership
By: Washington State Senator Jan Angel
Washington state has a long history of women in leadership. Before even reaching statehood, Washington was already pioneering women's suffrage, boasting some of the most active and powerful women in the nation. It must be that pioneering spirit from those brave settlers who carved out homes in this corner of the wilderness that makes Washington's women both tough and hopeful, the foundational characteristics of leadership.
I am blessed to be a part of that tradition in Washington and I know that the only way to truly move women forward is for the next generation to build on the foundation laid by those who came before them. To build a long-lasting tradition of women in leadership, there must be new leaders who step up and take action for their community, state and nation.
In 1854, Washington Territory fell one vote short of being the first state in the nation to grant women's suffrage. After a few more close tries (and a few "rebellious" women voting anyway), Washington granted full women's suffrage in 1910. We didn't stop there! By 1913, we had women elected to the state legislature, an event we celebrated recently by marking 100 years of women in the Legislature. In 1926, Washington made national history by electing the first woman mayor of a major city – Seattle. These women's toughness and vision for a future of equal leadership are the backdrop for our current group of women in leadership.
We have now reached a time in Washington where women are more powerful and empowered than ever! For nearly a decade, Washington sustained the highest percentages of women in the state legislature. In 1999 and 2000, our state boasted the highest percentage of female legislators in the nation's history at 41%. Currently, both our U.S. Senators are women and three of our Congressional delegation are women, one of which is currently the highest ranking Republican woman in the nation. We are proud of this tradition of leadership.
At the same time, we are constantly aware that these gains must not be taken for granted and that they are built on the foundation of women in our own lives. My own journey of leadership is modeled on the example of my mother who worked hard and sacrificed so I could be the first woman in my family to go to college. I remember her working out in the fields when she went into labor with my younger brother, going to the hospital to give birth, and then returning to the fields later to finish the crop. She told me, "When you have a job to do, you do what it takes to get it done."
Since then I've been building on the opportunity my mother gave me in leading and serving. After a career in business and banking, I started with my own community, serving on the first all-female county commission delegation in the state (Kitsap County). That led me to the state House of Representatives and now to the state Senate.
I currently serve with a number of wonderful women who make up 30% of the Senate Majority Coalition Caucus with each of us in a leadership position, either as committee chairs or caucus leadership. That means the Senate Agriculture, Water, and Rural Economic Development; Government Operations and Security; Health Care; Higher Education; and Trade and Economic Development committees all are led by women. On top of that, our Caucus Chair and Vice Chair (myself), Whip, Senate President Pro Tempore, and Senate Vice President Pro Tempore are all women. By comparison, 28.5 percent of House chairs are women compared to the Senate's 33.3 percent.
We know this is a unique situation and each year commemorate our current women leaders as well as those who came before us with resolutions on the Senate floor and a luncheon to share and encourage each other.
We make this effort because we know this culture wasn't built in a day and that we must continue pulling up more women into our ranks. Just like my mom was willing to sacrifice so we too could have the opportunity to grow and lead, we know that the work we are doing is building a brighter future for those that follow.
Washington is a great state to be a woman in, but this culture of leadership and empowerment is only possible if we honor our current women leaders and those who came before us by encouraging more to follow after us. It's the debt that we owe to those who came before us and the best hope for our future.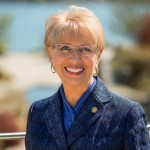 Senator Jan Angel is a Washington state senator serving Washington's 26th legislative district.
---