Criminal Justice
Governors Highlight Importance of Criminal Justice Reform in State of the State Addresses
Criminal justice systems that return four in every ten of offenders behind bars within three years, yet spend over $50 billion at the state level every year, have led many states to consider legislation to deal with the ongoing problems of soaring budgetary costs, prison overcrowding and average recidivism rates of 40 percent. As governors across the country deliver their State of the State addresses, several have highlighted the important criminal justice reforms occurring in their states.
These remarks highlight the trend of criminal justice reforms that prioritize prison space for high-risk offenders, create rehabilitation programs for those with mental illness and drug addictions and implement sentencing changes to certain crimes. Leveraging corrections resources by reserving strict penalties that result in costly and lengthy prison stays for high-risk offenders, along with the creation of community-based supervision programs for nonviolent offenders, will provide the most public safety for every taxpayer dollar.
Here is what some governors are saying on the matter:
California: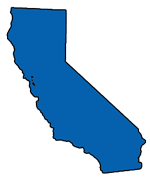 "The biggest reform is our realignment program, which places tens of thousands of lower- level offenders under county supervision. More recently, a federal three-judge panel ordered further measures to reduce prison overcrowding. And the voters, through Propositions 36 and 47, modified our criminal laws to reduce the scope of the Three Strikes law and change certain felonies into misdemeanors."
– Governor Jerry Brown
---
Delaware: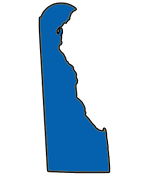 "Ninety seven percent of the people in our prisons are coming out. That's why we've reduced barriers to rehabilitation and employment. Because of laws we passed with your bipartisan support, nearly 800 non-violent offenders had their driver's licenses returned after being released; the Department of Correction will start hiring ex-offenders into a job training program this year."
– Governor Jack Markell
---
Georgia: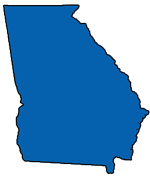 "We have experienced triumphs in our criminal justice system, where we have tamed some rough seas. Working with those of you here and others throughout this state, we have enhanced safety and nurtured second chances. We have combined taxpayer savings with personal salvation. In return, our reforms are closing the revolving door that has led too many Georgians back into our prison system. Crime may not pay, but stopping it does."
– Governor Nathan Deal
---
 Idaho: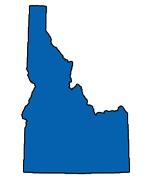 "Last year's overwhelming legislative support for Senate Bill 1357 and hard work during the past year by our courts, Department of Correction and Commission of Pardons and Parole has resulted in an outstanding set of administrative rules for you to consider during this session. They spell out in detail how we can improve public safety, reduce recidivism and lower the costs associated with locking up offenders by prioritizing and refining our post-release supervision efforts with swift, certain and graduated sanctions. I appreciate your continuing support as our Justice Reinvestment efforts move from careful planning to effective on-the-ground implementation."
– Governor C.L. "Butch" Otter
---
Kentucky: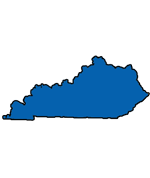 "We need legislation that expands access to drugs that immediately reverse the effects of overdoses… that protects law enforcement and health care workers from needle sticks… that expands access to treatment… that enhances penalties for major traffickers… and that protects users from minor drug charges when they call 911 to help an overdose victim."
– Governor Steve Beshear
---
Michigan: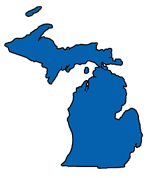 "I want to give recognition to all the law enforcement and first responders in our state. We've seen continuous improvement in making Michigan a safer state for our citizens, and I want to say thank you to all members of the public safety community in our state for your outstanding service. We're showing dramatic drops in violent crime in some of the most challenged cities – Detroit, Flint, Pontiac and Saginaw, among others."
– Governor Rick Snyder
---
Nebraska:

"Next, it is time to pursue comprehensive reform in our corrections system, another department in need of a cultural change…Inmates released early by mistake threaten not only the public safety, but also the public's trust in their government. Nobody in corrections wanted these mistakes to occur, but they did, and we have got to do better.
Under Director Frakes, we will create a culture of accountability, common sense, and excellence. The Department of Corrections will seek to improve its rehabilitation and reentry programs to address recidivism. We will immediately evaluate our short term and long term needs and set out on a course of reform to this system.
This budget leaves room to address immediate reform needs in corrections.
Many of you here today have worked to tackle the issues in corrections. There is no branch of government that has cornered the market on good ideas or solutions for this issue. We have to work together, executive, legislative, and judicial for comprehensive reform that includes addressing sentencing and good time laws, mental health, and management of these facilities.."
– Governor Pete Ricketts
---
Oklahoma:

"Implementation of coordinated 'smart on crime' efforts between state and local governments and tribal nations has demonstrated significant cost savings and improved outcomes for offenders and public safety.
It costs the state around $19,000 a year to house an inmate, but only $5,000 a year to send an addict through drug court and on to treatment. In addition to being less expensive, it's also more effective; the recidivism rate for offenders sent to drug court is just one-fourth of the rate for those sent to prison.
To ensure we are successful in pursuing these 'smart on crime' solutions, I have already convened a steering committee to aggressively implement these policies."
– Governor Mary Fallin
---
South Dakota: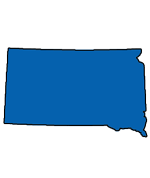 "Two years ago, we completed a sweeping study of our state's criminal justice system. Leaders from all branches of government joined key stakeholders to analyze an enormous amount of data and find ways to improve.
That process yielded some big surprises. I knew we had a high imprisonment rate, for example, but I believed that a higher incarceration rate contributed to higher public safety.
Instead, our study showed that:
Prison admissions in South Dakota were 81 percent nonviolent offenders;
4 in 10 inmates were returning to prison within three years of their release; and
Despite our continued growth in corrections spending, crime rates were falling in South Dakota at a rate slower than the national average.
In response, the legislature passed the Public Safety Improvement Act, a landmark bill aimed at improving public safety, holding offenders more accountable, while reducing long-term costs.
Are there youth sent to the Department of Corrections who could be better served in our communities? Can we save money and hold youth accountable while keeping more of them in their own homes?
These and other questions motivated me to join with the Chief Justice and legislative leaders to form the Juvenile Justice Reinvestment Initiative last May.
Three principal goals guided the work:
ONE, improve public safety by improving outcomes in juvenile cases; TWO, effectively hold juvenile offenders more accountable; and THREE, reduce costs by investing in proven community-based practices while saving residential facilities for more serious offenders."
– Governor Dennis Daugaard
---
West Virginia:
"Tonight, I'm announcing legislation to reform our state's juvenile justice system. It will establish truancy diversion specialists in all 55 counties and increase the use of community-based services to help families mend and get our kids back on track. We will also increase the number of youth reporting centers across the state to produce better outcomes for children and their families by getting them the help they need. At a cost of $4.5 million, this legislation is projected to reduce the number of DHHR residential placements and Division of Juvenile Services commitments by at least 40 percent over the next 5 years and will save taxpayers $59 million."
– Governor Earl Ray Tomblin
---
---