Human Services
Majority of Exchange Enrollees Previously Had Coverage
A new study this week from RAND Corp. estimates that just 4.1 of the 11.2 million people enrolled in exchanges were previously uninsured. The majority, 7.1 million, had coverage prior to the Affordable Care Act (ACA). Indeed, a higher number of uninsured gained coverage through Medicaid than through the exchanges, according to estimates, despite exchanges being the face of the law's implementation.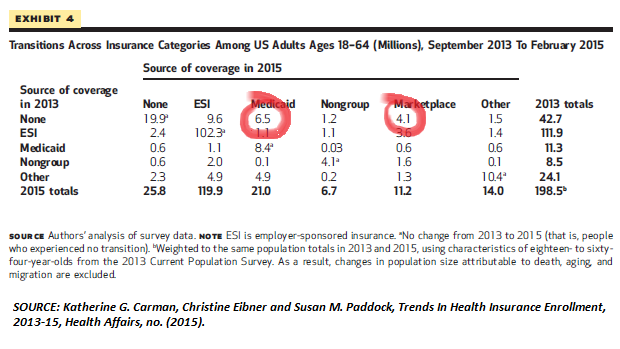 Though the study found that a net 16.9 million people have gained coverage since the Affordable Care Act took effect—22.8 million gaining coverage, and 5.9 million losing—the estimates are based on a survey of just 1,589 people. Authors acknowledge that the relatively small sample size and potential confusion among respondents limits the accuracy of the findings.
For example, the largest coverage gain by those previously uninsured, 9.1 million, was attributed to enrollment in employer-sponsored insurance. However, authors of the study acknowledge that figure is at odds with other national surveys and may be "idiosyncratic to [the] small sample [of the RAND study], rather than a true representation of changes in coverage."
By contrast, a report last year from the Heritage Foundation based on regulatory filings from insurers found that the majority of gains in health coverage were made primarily through Medicaid.
---