State Legislator of the Month, August 2023: Utah Rep. Karianne Lisonbee
We are honored to shine a spotlight on a legislator whose dedication to the principles of limited government, free markets and federalism has made a substantial impact on Utah. The August State Legislator of the Month award proudly goes to Representative Karianne Lisonbee. She serves as the Utah Majority Assistant Whip and is an ALEC Public Sector State Chair.
The State Legislator of the Month award highlights substantive state policy success and acknowledges those who personifies the principles at the core of ALEC – limited government, free markets, and federalism.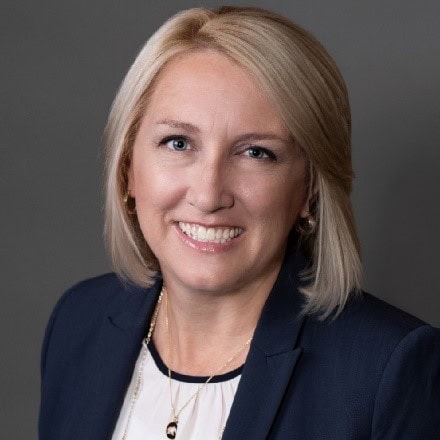 Representative Lisonbee's legislative efforts have spanned a range of issues, from healthcare reform to education opportunity and economic development, which have been instrumental in advancing Utah's prosperity. While serving on the Public Education Appropriations Committee, Representative Lisonbee collaborated with stakeholders to support groundbreaking legislation that increased parental rights and strengthened families. She also supported Utah's universal education savings accounts while consistently voting for lower tax burdens. In addition, she sponsored bills safeguarding personal information by ensuring it remains confidential without consent and protecting victims through increasing accountability and transparency in the criminal justice system.
Her leadership is reflected in the Rich States, Poor States – 16th Edition, which ranks the economic competitiveness of states. Released in 2023, this report ranked Utah as 1st in the nation for its economic outlook for the 16th year in a row and 2nd for its economic performance. These rankings closely examine the state's past and future trajectories of success. (View the data here.)
Although Lisonbee has many notable policy accomplishments, her leadership qualities extend beyond policy. As a leader of one of the largest state delegations made up of ALEC Legislative Members, she encourages her peers to leverage the learning and networking opportunities that ALEC facilitates, which underscores her commitment to Utahns. She ensures that Utah lawmakers effectively contribute to model policy and remain engaged with ALEC.
Lisonbee is serving her third term and currently represents District 14, which encompasses Davis County. She was elected to House Leadership as Assistant Majority Whip in November 2022. She has most recently served as Vice Chair for the House Rules Committee and the Judiciary Committee, and she also served on the House Revenue and Taxation Committee. Before her election to the legislature, she served on the Syracuse City Council.
Representative Karianne Lisonbee embodies the principles that ALEC stands for, and her contributions to Utah have had a profound and lasting impact. We congratulate her on this well-deserved honor and look forward to her continued leadership as she works to keep Utah prosperous.
Congratulations, Representative Karianne Lisonbee, on being the State Legislator of the Month for August!
---