Criminal Justice
Utah Legislature Passes Comprehensive Criminal Justice Reform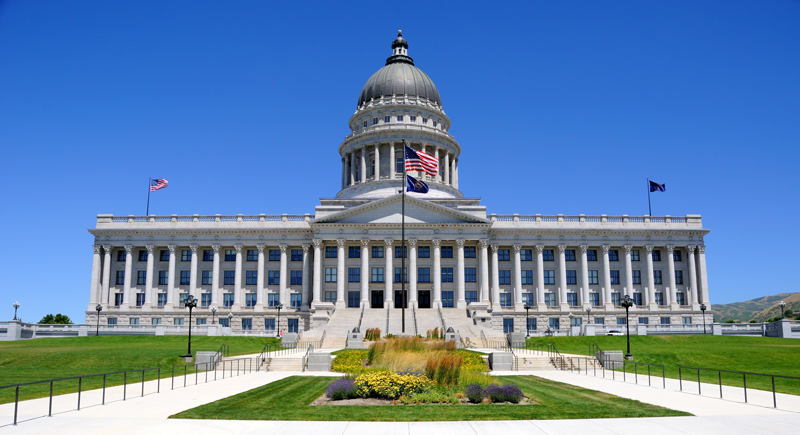 Thursday, March 12, the Utah Legislature passed reforms to realign the state's criminal justice spending and strengthen alternatives to incarceration for low-risk, low-level offenders. The legislation, HB 348, now goes to Governor Gary Herbert for his expected signature.
Over the past decade, while Utah has maintained an imprisonment rate below the national average, its prison population has grown by 18 percent—six times faster than the national growth rate. Additionally, Utah's prison population was projected to grow by 37 percent over the next 20 years. Absent reforms, Utah taxpayers were projected to pay $542 million over the next two decades to house the additional inmate growth.
When discussing criminal justice reform, public safety must be paramount. Incarceration serves a valid and necessary role in society, but we must ensure that low-level, nonviolent offenders who can be safely supervised in the community are not using expensive and limited prison space. To these ends, policies should ensure that prison beds are primarily focused on those offenders who need to be behind bars to protect our communities. Nonviolent, low-level offenders should be supervised in the community through programs that are proven to reduce their likelihood of re-offense. This approach will provide Utah's hardworking taxpayers with real, measurable results within the criminal justice system.
Among other measures, Utah's reform package will strengthen community supervision by allowing probation and parole officers to employ swift, certain and proportionate sanctions to violations of an offender's terms of supervision. Immediate and definite responses such as increased drug and alcohol testing, loss of earned-discharge credits, or brief incarceration in jail, will help prevent or erase the mentality that offenders can break the rules without consequences. Swift and certain sanctions will provide appropriate punishment and save taxpayer dollars by helping to prevent long and costly prison stays for technical violations. In addition, positive reinforcement, such as reduced reporting or credits for earned discharge, can incentivize offenders to stay on track.
Concentrating resources on higher-risk offenders through earned discharge will strengthen probation and parole programs and allow officers to focus on the individuals most likely to re-offend or to be a danger to the community. Allowing low-risk offenders to earn their way off supervision by adhering to specific goals and guidelines is a powerful positive incentive that motivates offenders to change their behavior.
The legislation also emphasizes rehabilitation by directing offenders with alcohol or drug use disorders to treatment while they are behind bars and after their release. By tackling an offender's addiction, Utah's criminal justice system will reduce their likelihood to recidivate and help provide them with an opportunity to get back on their feet and successfully reintegrate into society.
Finally, the legislation implements reporting requirements that will ensure reentry programs are working as intended to reduce recidivism and provide genuine accountability to government programs.
Combined, these responses can have an enormous effect on decreasing the rate of return to jail or prison – saving dollars, reducing crime and rebuilding lives. Utah follows on a number of other conservative states, including Mississippi, Georgia and Texas, in enacting criminal justice reform aimed at providing communities with the most public safety per taxpayer dollar.
Utah's implementation of evidence-based reforms will result in saving taxpayer dollars, reducing prison growth and keeping our communities safe.
---