Lawsuit Reform
Arkansas Becomes 16th State to Pass Sunshine Legislation for State-Hired Private Attorneys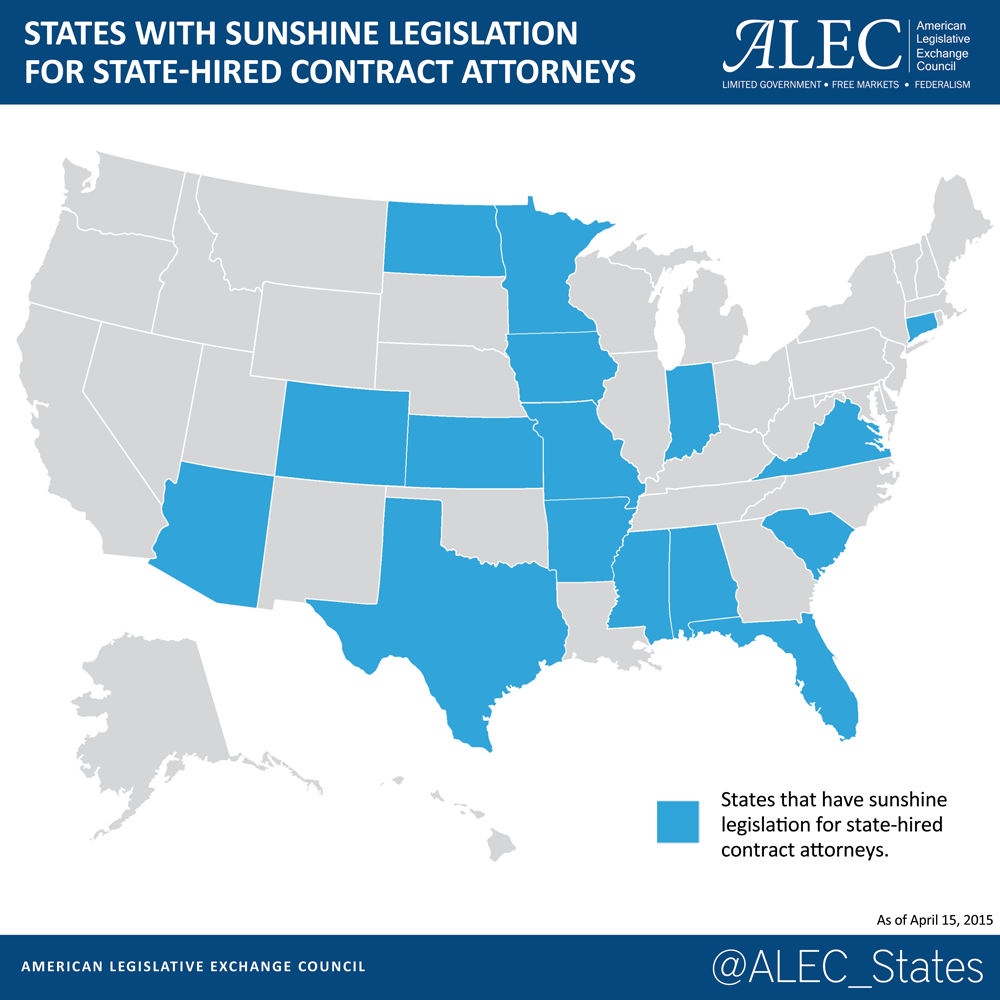 Arkansas Governor Asa Hutchinson just signed SB 204 into law, which would create some oversight when the Attorney General's office hires private attorneys on contingency fee. They join 15 other states in putting this reform on the books.
Over the last five years, eight states have tackled this important issue. With it becoming increasingly common for state AG offices to sign onto multistate lawsuits, AGs are more frequently doling out the authority of the state to bounty-hunting attorneys rather than initiating lawsuits in house. Furthermore, while most government-contracted services have bidding requirements and the opportunity for legislative oversight, no such protections exist when the state hires private attorneys.
Arkansas is the most recent state to safeguard taxpayer dollars and apply public scrutiny to otherwise closed-door hiring negotiations.
Last month, the Ohio Senate passed similar safeguards for citizens and taxpayers. Now their legislation is being considered in the House. Read more on their efforts here.
---