Energy
In Honor of Armed Forces Day: A "Helmets to Hardhats" Remedy to an Unemployment Challenge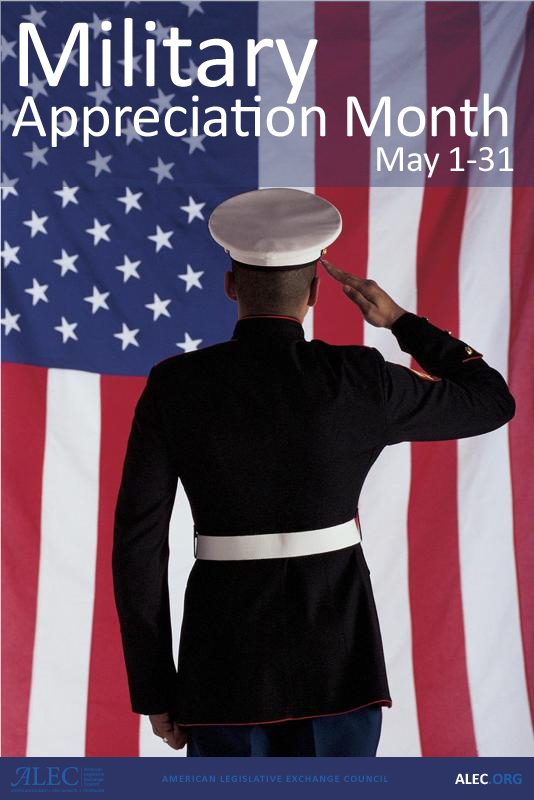 By The Honorable William (Bill) Payne, NM (SD-20)
Senator Payne is the NM Minority Whip and ALEC's National Security Subcommittee Chair.
As our grateful nation observes Armed Forces Day on Saturday, May 18, the American Legislative Exchange Council joins in honoring those who have bravely and admirably served our country. We believe that helping ensure our returning veterans can begin their civilian lives with a good job is an important way to show our profound appreciation for their service. But while the overall US unemployment rate dropped to 7.5 percent earlier this month, the unemployment rate among post-9/11 veterans continues to exceed the national average at 9.2 percent. This unacceptably high figure does not even contemplate those returning veterans who are underemployed or have given up looking for work. Meanwhile the Canadian province of Alberta enjoys enviable 4.4 percent unemployment, and companies involved in the development of Alberta's oil sands have difficulty finding the skilled workers needed to fill a projected 170,000 additional positions for oil sands projects.
The American Legislative Exchange Council's Task Force on International Relations may have come up with an idea to help meet both challenges. During a fact-finding mission of ALEC state legislator members to Alberta to learn more about the oil sands, we noticed that the skills sought by oil sands development facilities are common in returning US veterans. Additionally, the lifestyle of oil sands workers – barracks-style housing and the relative isolation of the oil sands region – would be familiar to those just back from overseas deployments, and the jobs pay well with starting salaries of $100,000 per year. A partnership between the US and Canadian governments to match willing and qualified returning US veterans with unfilled oil sands jobs in Alberta seemed a mutually beneficial, partial solution to two intractable problems.
We mentioned the proposal to industry representatives and Alberta government officials and discovered that the idea had been discussed but never officially pursued, prompting us to draft and consider a  Resolution on Partnering with Canada to Create Job Opportunities for Returning US Veterans. The resolution received unanimous Task Force support, was approved by the American Legislative Exchange Council Board and oil sands development companies greeted it positively.
In his 2013 State of the Union address, the President pledged to give "our veterans the … job opportunities that they have earned."  We agree and have an idea to help him honor this commitment!
---